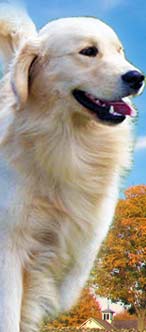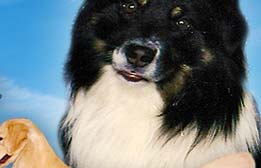 Her training methods are gentle, fun but firm when necessary. Positive motivational
training methods are used. Career Highlight include No 3 Rough Collie in obedience
1976, Top Australian Shepherd obedience 1999. No 7 Golden Retriever in confirmation
in 1996. Her wins include Best in Show and High in Trial.

Kathy has donated dogs for Seeing Eyes dogs. She is a certified Canine Good Citizen
tester for the Canadian Kennel Club.

Classes offered in her dog training school located North of Innisfree.
Lessons are taught in a 40 X 40 shop with solid rubber matting.
Courses are offered in Spring, Summer and Fall.

Classes offered:

Puppy kindergarten- for (9 week to 5 month old puppies) Teach your puppy to sit,
stand, down, walk nicely on a leash, come when called stay and do a play retrieve
Socialization and fun are important aspects of this class.
Housebreaking, chewing and other puppy training is included.
(Families with children are encouraged at this level)

Novice Dog Obedience- for (6 months to 8 years of age. Learn to heel on leash, sit, down
and stand stay. Come when called and sit in front.

Novice Polishing – For dogs that have taken the Novice course. In this course we teach
off lease Heeling, stays and comes. Formal Retrieving is also a part of this for those who
want it.

Open Obedience- Off leash work with retrieve on the flat, retrieve over a jump, broad
jump, drop on recall, out of sight stays are included in this course.

Utility- Hand signals, scent discrimination, seek back, directed jumping, moving stand

Agility
This course teaches dogs to go over obstacles, tunnels, jumps, weave poles, teeter totter
and A frame is all included.
This is an introductory course for agility. A great activity for any dog.

New CD! DoBee has added another title to her name! She will be working on her CDX in 2013.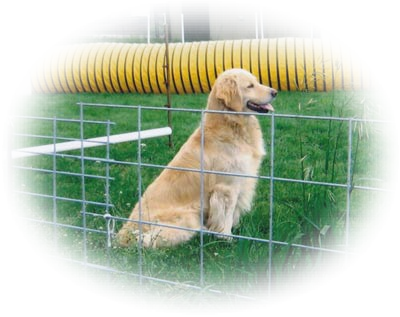 Does your dog need some training? Problems like jumping up on people, not coming when called, chewing, housetraining can all be helped by training your dog. We train all ages and breeds or cross breed dogs.

Kathy Conway has been training dogs for 40 years. She has competed in many levels of competitive obedience, Rally 0, tracking herding and pet therapy (at Seniors Facilities).
Kathy has put over 50 titles on dogs and continues to take courses from top dog trainers.

She has worked with humans and canines of all ages.